It has been a strange year to be in the workforce. Those lucky enough to still be employed have either been thrown into the strange and isolating world of remote working or sent back to the workplace under a new set of rules such as wearing masks, social distancing and sanitation protocols. Even those of us who have always worked from home (like the CU time staff) have faced challenges, such as canceling in-person meetings and events – which we previously viewed as key parts of building professional relationships.
With so many disruptions in the way of work routines that we imagined this year, it's easy to put aside some of the goals we would have been working towards if 2020 hadn't been also, uh, 2020 – like advancing our careers. .
From a business and productivity standpoint, credit unions have performed well in the midst of the current crisis, thriving in areas like mortgages and stepping up to help struggling families and businesses. But a lingering gap in the lives of professionals in the credit union industry is the time spent networking with others in a way that is familiar and traditionally leads to new contacts and opportunities – those impromptu conversations that take place. in office break rooms, in the corridors of conference centers. and happy hours after work.
The longer this pandemic continues, the more it becomes clear that we cannot just wait for the storm to pass before resuming our efforts to achieve our goals. We need to find new ways to pursue them in our current situation, and that means rethinking the way we network and climb the ranks.
If the wave of new hire announcements and promotions we have received from credit unions, fintechs, CUSOs, and trade associations over the past few months have been any indication, the opportunities to move forward in this industry are certainly still there. the. However, obtaining them may require more proactive efforts to leverage digital tools than in previous years.
New York Times Writer Julie Weed delved into this topic in a November 2 post, "How to Keep Moving Up the Ranks While You Work from Home," giving examples of strategies professionals can start practicing right now. Here are some tips for improving distance:
Improve your communication strategy. As I mentioned in a previous column in April, while many people are just starting to learn remote working, it is important for remote teams to establish their expectations of when and how often they will connect, and through which channel (phone call, Slack, SMS, video call, email, etc.). This helps prevent communication issues between remote employees and allows them to easily voice concerns about the team's current workflow and process, helping you to iron out any barriers that keep you from being the one. best remote worker you can be. AT CU time, we found that a combination of Slack messaging, weekly recording conference calls, and email worked well to keep everyone in the know.
A business executive cited in the New York Times The article noted that it's okay to ask for feedback more often when working remotely, so don't be afraid to ask others how you're doing and how you can improve. This is an especially important habit to take if you are looking to get promoted from afar.
Use your new free time wisely. While not everyone has had the benefit of free time this year (homeschooled parents, I guess this tip doesn't apply to you, and I apologize), others have already. saved hours of getting dressed in the morning, commuting, traveling and going out for lunch. This time can be used to take a Spanish course to better communicate with members of Hispanic credit unions, for example, or to master Excel through a LinkedIn Learning course, giving you a new skill to add to your skills. CV.
In the New York Times piece, the same business executive recommended reaching out to a coworker with a skill you admire and asking them to set up a moment to show you the ropes. If the admired coworker also has more free time, chances are they'll be happy to use it to make a difference in someone else's professional life.
One way I have taken advantage of my free time this year is to say yes to any opportunity that comes my way when speaking in public – an area that I have always viewed as one of my weak spots. In September I was invited to a digital banking podcast, and next month I plan to moderate a panel at a virtual industry conference. It's satisfying to know that through outlets like podcasts and virtual events it's still possible to grow professionally and market yourself without leaving my home office.
Find and interact with virtual communities. Let's first recognize that compared to in-person gatherings, group chats and Zoom hangouts are lame. They aren't as fun or rewarding, and they're not meant to replace meeting IRL. That said, staying in touch with people outside your household, even if it's only online at the moment, is important for your work life and your mental health. So take advantage of your workplace's Slack channel dedicated to sharing pet photos or recommending TV shows, or host a weekly virtual cafe or happy hour with coworkers.
Also refresh your LinkedIn page (LinkedIn Learning has its own course on how to improve your profile), then join groups that match your interests, follow people in professional roles you aspire to, and interact with other users regularly. . Virtually introduce people who might benefit from a collaboration, and request a presentation from someone you would like to connect with if you share mutual contact.
And don't underestimate the possibility of making professional connections through online social groups outside of your workplace or industry. A few months ago, I joined The Lounge, a virtual community run by media brand Girls' Night In that allows its more than 1,000 members based in the United States and Canada to connect through a website, Slack channels and regular virtual gatherings. Most of the content centers around lifestyle interests, such as cooking, books, fitness, and health, but one of the Slack channels is dedicated to work and employment, where members can ask for and give career advice, and post about opportunities.
We all can't wait to start coming together and networking again like we did before, and eventually we will. In the meantime, we have to work with the tools at our disposal to make sure that our working life is not put on hold, because at this point we still don't know what "eventually" means.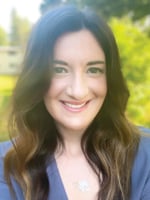 Natasha Chilingerian is editor-in-chief of CU Times. It can be reached at [email protected]